Scienter Technologies partners Mercantile Investments to implement eFinancials

Scienter Technologies Ltd. has welcomed on board Mercantile Investments and Finance PLC (MI) as its newest patron.&nb...
View More
Scienter Technologies partners Mercantile Investments to implement eFinancials

Scienter Technologies Ltd. has welcomed on board Mercantile Investments and Finance PLC (MI) as its newest patron.
The technology firm recently entered into a Memorandum of Understanding with Mercantile Investments in implementing the full suite of its dynamic, core financial platform – eFinancials. Implemented by over 25 financial service providers, including non-banking financial institutions and banks, the solution has gathered an unmatched reputation both here and overseas, making it one of the most successful, integrated financial platforms in the market.
Designed as a comprehensive software solution, eFinancials is the ideal core technology platform that integrates all main functions and processes related to financial services and transactions. The eFinancials suite of modules and solutions offers the latest features and functionalities for the origination and management of varying loan schemes, savings and fixed deposits, leasing and mobile banking (eWallet), along with the ability to integrate modules for back-end operations such as collections and recoveries, general ledger, treasury and financial management.
The possibilities of the solution are wide-ranging, as it incorporates a flexible and configurable back-end architecture, which gives Scienter the versatility to adapt the platform to the requirements of the financial service provider. Moreover, it can be configured to suit the service levels of various departments and personnel.
Scienter Technologies Managing Director Rajiva Witharana said: "It is an absolute pleasure to tie up with Mercantile Investments due to its leading position within the financial services sector. Now, in the implementation process, we have adapted the e-Financials platform to seamlessly integrate MI's core functions into a single operational platform; this was done while keeping in mind their operational and process requirements. eFinancials provides an extensive range of modules, catering to numerous needs, apart from the most basic functions. Our team is constantly finding new avenues in expanding the suite of capabilities and has succeeded in creating separate modules to manage mobile banking functionalities and exposures to money laundering activities. These are just a few examples of its full capacity, which are absolute requirements to accountable and growth-oriented financial service providers."
Mercantile Investments COO/Director Non-Board Dhanushka Fonseka said that the level of service delivered to a client is a critical factor for any organisation to succeed; and that the partnership with Scienter and the eFinancials platform will unquestionably enable MI to fill potential gaps and deliver a unique experience to all stakeholders.
CFO/Director Non-Board Deva Anthony said: "We have seen Scienter Technologies evolving and making a mark in technology solutions, especially for the finance industry. Mercantile Investments is happy to tie up with Scienter to acquire their tailored IT system solutions to enhance the company's long-term IT strategy towards future business competitive advantage."
AGM Information Technology Prasad Indika said the company is confident in the system's advanced features and therein its ability to accommodate user needs while trusting that Scienter's experienced and capable staff will enable Mercantile Investment to fulfil their technology needs, to a large extent.
MillenniumIT ESP is overseeing the project management aspect of the implementation, with their team providing an end-to-end management approach. The teams of all three parties will work cohesively to make the turnaround time for implementation as effective and efficient as possible.
Scienter Technologies praised with outstanding honor at NBQSA 2023 National ICT Awards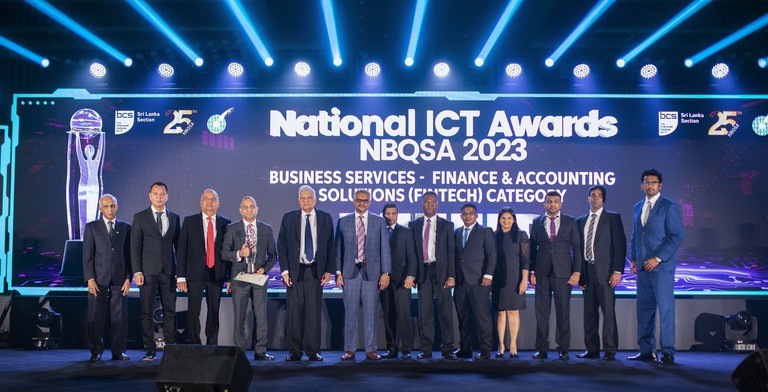 Scienter Technologies (Private) Limited was awarded in multiple categories at the recent NBQSA 2023 National ICT Awar...
View More
Scienter Technologies praised with outstanding honor at NBQSA 2023 National ICT Awards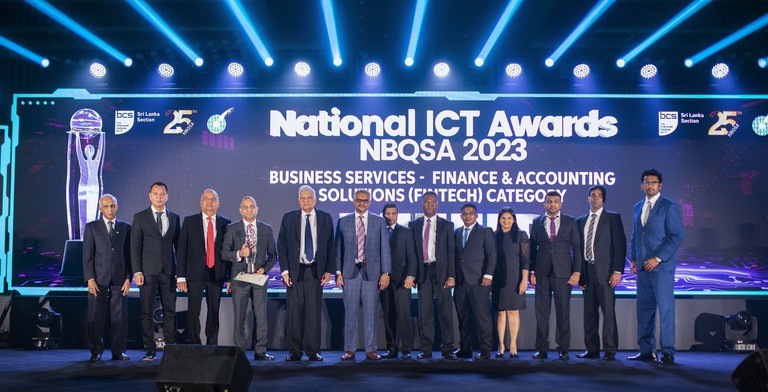 Scienter Technologies (Private) Limited was awarded in multiple categories at the recent NBQSA 2023 National ICT Awards hosted by the British Computer Society the Chartered Institute for IT - Sri Lanka Section.
With 27 years of excellence, this Sri Lankan based technology firm has remained as a key player in providing innovative Software Solutions to various local industries while rapidly expanding overseas with outstanding reputation.
At the 25th anniversary of NBQSA National ICT Awards, hosted this year, the firm's comprehensive Core-Banking solution, eFinancials, was praised with the prestigious Gold Award in Finance & Accounting Solutions (Fintech) - Business Services Category.
This incredible accolade was presented by His Excellency Ranil Wickremesinghe, further amplifying the honor of being the preferred Core - Banking platform in the industry while being used by 25 registered financial institutions in Sri Lanka.
This peerless Core-Banking platform, which unifies all of the key operations and procedures associated with financial services and transactions, is tailored specifically to the needs of well-established financial institutions with latest exquisite features and functionalities.
Furthermore, vButler, the firm's latest development was also awarded among other precious awards for its uniqueness and innovative functionalities. This adaptable module, designed in a way to act as a personal virtual butler to the guests, is the newest addition to the firm's unparalleled Hospitality PMS, Destinity,
These remarkable decorations admire the truly incredible achievements from Scienter Technologies throughout the years and serves as an endorsement to the esteemed contribution from the firm to the ever changing Sri Lankan IT sector.